Presentation
ENTRE TERRE ET MER In the heart of the Pays de Bray and Picardy, dynamic professionals are at your disposal to intervene and advise you in all areas of law
BETWEEN EARTH AND SEA In the heart of the Pays de Bray and Picardy, dynamic professionals are at your disposal to intervene and advise you in all areas of law: family, real estate, wealth management, business transfer, business law , Rural, local authorities ... They ensure modern rental management and sale of your real estate assets, goodwill, land (study equipped with the SESAME software and partner of the Chamber of Commerce and Trades), after a quality expertise realized with the software EVALUANOT ( The file of references held by the Notaries, the holder having made several trainings in order to be qualified to the expertise). They manage the electronic publications of the acts using the TÉLÉACTES network and ensure their signature by electronic means Qualified to conduct public auction sales, trained in conventional and judicial mediation. Technicians close to you, in the rural world, who know the evolution of laws. The notary will advise you throughout your life and will accompany you in the realization of your projects, guaranteeing a quality work and an irreproachable reception.
Networks and certifications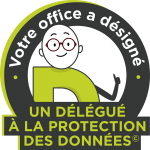 Office that has appointed a Data Protection Officer
Office that has appointed a Data Protection Officer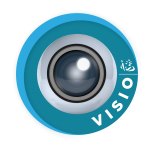 Office équipé de la visioconférence de la profession
Pas le temps de passer chez votre notaire ?
Vous disposez d'une tablette ou d'un ordinateur doté d'une caméra et d'un micro ? Vous avez alors l'équipement nécessaire pour réaliser un entretien en visioconférence avec votre notaire.
Simple, en toute confidentialité et en toute sécurité, vous pouvez de chez vous dialoguer avec lui.
Lors de vos prochaines prises de rendez-vous, pensez à informer notre secrétariat de votre souhait d'effectuer l'entretien en visioconférence.
visio.notaires.fr/
Our people
Maître Gilles AUGER


Civil Law Notary - NOTAIRE
Spoken Language(s) :
Anglais, Espagnol
Diploma(s) :
Diplome Supérieur de Notariat , DESS
Delphine LABARRE


CLERC DE NOTAIRE - Actes courants
Thomas SENECAL


Clerc aux actes courants et droit de la famille
Spoken Language(s) :
Anglais
Diploma(s) :
Premier clerc
Downloads
SUCCESSION
ACHAT IMMOBILIER
VENTE IMMOBILIERE